Residential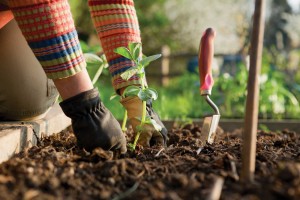 Quality Service
At Whittier Fertilizer, a consistent level of high quality is carried throughout from customer service to products. Trust experienced specialists for any kind of gardening or landscaping questions you may have, that will be quick and hassle free.
Environmentally Friendly
All products are completely 100% organic and safe for any landscaping environment. Our partnership with the City of Pico Rivera involves a strong recycling process with our equipment. All left over green material products from the city is recycled by us, from prunings from local gardening to tree trimming crews used for mulch.
Custom Blending, Screening & Grinding
Custom services includes blending, screening and grinding to achieve your dream garden. Blending allows you to use two or more products, to create the perfect mixture for whatever problem you need to fix or look you are trying to achieve. Screening with trees or shrubbery can be used to define an area, modify, create privacy, block wind, dust, salt and snow, control noise, filter light, or hide a view and direct traffic flow. Grinding involves using custom made tools or equipment to remove tree stumps by chipping away at the wood.
Convenient Delivery
Specialty organic bagging is used to store all of your products and orders, which is measured in cubic yards. Delivery is available for all products upon request, call now to inquire (562) 699-3461.