Your backyard can be a haven from the world, offering greater privacy than the front yard. It is a place where you can enjoy nature without having to venture outside your total comfort zone. Whether you are an outdoorsy person or just enjoy stepping outside for a few moments, there are ways to optimize your backyard space for beauty, fun, and entertainment. These tips will help your backyard look more spacious and even a bit bigger!
Set Up a Separate Vegetable Garden
Create a squared off vegetable garden. Having a few separate sections of a small backyard can help you feel as though you have a larger outdoor space. It's important to have big aspirations for your garden, but make sure that you start small on every level. Focus on the vegetables that you most want to grow, while also considering what is easy for a beginning gardener and what grows best in your climate. Whittier Fertilizer's GreenAll Tomato & Vegetable Food can help the garden thrive by providing humic acid, micronutrients, and slow-release nitrogen to your plants.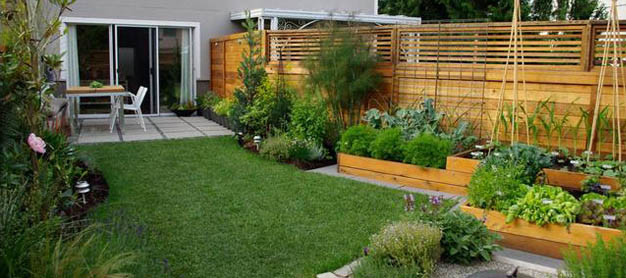 Add a Lovely Depth of Vision
One way to really get a double view of the beautiful yard that you have crafted is to hang vintage, decorative mirrors on the back of your hard. Not only will these mirrors show off the gardening you've done, but they also reflect the beautiful greenery of your yard. The mirrors essentially make your outdoor space seem larger by reflecting the beauty that is already there. You can just add a couple or go big and add several to cover much of the back of your home. It's a great "shabby chic" addition to the backyard, and kids will really get a kick out of the reflections.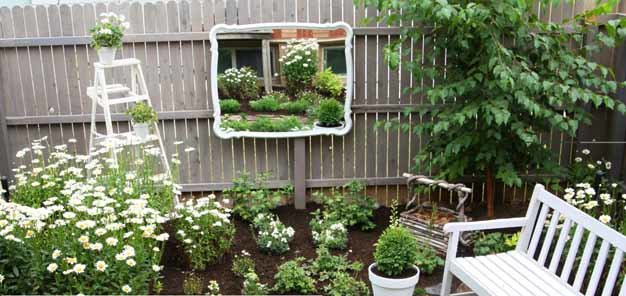 Remember That Less Is More
When you have a little space, it can be tempting to fill it up as much as you can with things to enjoy. However, instead of filling your backyard with a lot of furniture, playground equipment, and other items, it's important to consider that less is nearly always more when it comes to small spaces. Keep the clutter at bay. Kids will be more likely to enjoy the open space of the yard than toys that are too crowded. Likewise, entertaining guests is much easier when there is more room for them to move around and enjoy the natural beauty of the yard.
Take Scale Seriously
When you have a small backyard, you don't want to put big pieces of furniture in it. That would only make the space feel even smaller. Instead, opt to plant small bushes over big trees that could potentially overtake the yard. You may opt to focus on grass and gardens instead of trees and bushes in a small space. Your landscaping should be proportionate to the space at all times. Simple gardening tools and equipment from Whittier Fertilizer can help you achieve that goal.
Finally, keep in mind that your imagination should be your guide. When it comes to landscaping your most personal spaces, it's okay to do it your way. Let go of preconceived notions of what a backyard is supposed to look like and go for what you truly want yours to be. Whether you are envisioning hours of gardening or joyful moments of watching your kids, landscaping products from Whittier Fertilizer can help you achieve your backyard goals.